Podcast: Play in new window | Download (Duration: 53:43 — 73.8MB) | Embed
Subscribe: Apple Podcasts | Android | Email | Google Podcasts | Stitcher | RSS | More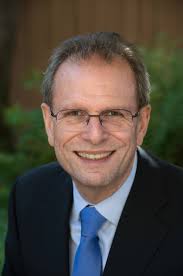 Peter Fiekowsky is an entrepreneur committed to leaving a world we're proud of for our  children.  He is a founder of initiatives in climate restoration: 300×2050.com  and Healthy Climate Alliance. Founder and president of AVI LLC. Board  member of Repower Capital Inc. MIT physicist with 27 patents.
Peter is an expert at identifying  and specifying intended outcomes so that pathways to success are  quickly identified and effective, committed teams are assembled that  achieve them. He connects experts and organizations that can contribute  to major initiatives from a variety of angles, and he supports them in  working collaboratively and constructively towards common goals.
Peter's current focus is on restoring a healthy climate for our children. 300×2050.com  provides links between potential funders and climate restoration  practitioners, facilitating funding that allows climate restoration work  to be scaled up. The Healthy Climate Alliance serves as a hub to  connect and support nine key communities–notably faith and spiritual  communities, policy and government, and science and research–allowing  them to enable each other's progress towards restoring a healthy  climate.
While some would say his ideas are overly optimistic, others say we can't hope to fix things if we don't start now and try everything that bears promise for turning around our march toward a hot earth.