Podcast: Play in new window | Download (Duration: 54:00 — 49.4MB) | Embed
Subscribe: Apple Podcasts | Android | Email | Google Podcasts | Stitcher | RSS | More
Standing Rock Water Protectors: Climate Justice Showdown Still Hanging Fire
In what defense attorneys are calling a major victory for their client and for the
water protectors of Standing Rock, prosecutors have dropped all serious
charges against former North Dakota congressional candidate Chase Iron Eyes in his case
resulting from protests of the Dakota Access pipeline. Chief Iron Eyes, an attorney who works
for the Lakota People's Law Project, was facing a maximum of six years in state prison
after his arrest for alleged criminal trespass and incitement of a riot near the
Standing Rock Sioux reservation on February 1, 2017.
"The world should know that it's legally impossible for me and other Native
people to trespass on treaty land," stated Chief Iron Eyes. Iron Eyes' attorneys filed documents on Monday proving that his arrest occurred on
treaty land never ceded by the Sioux tribe. The state of North Dakota ruled
weeks ago that this land had never been
acquired nor legally owned by pipeline parent company Energy Transfer
Partners (ETP). "I and the water protectors are not terrorists. We and the US veterans
who stood with us to protect Mother Earth are the true patriots," said Iron Eyes.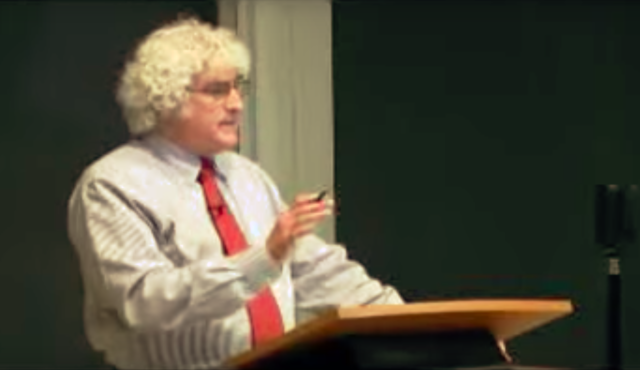 Romero Institute co-founder Daniel Sheehan was chief attorney
on Iron Eyes' defense team for the Lakota People's Law Project. Lakota People's Law is an ongoing campaign of the Romero Institute, an interfaith,
nonprofit law and public policy center that grew out of the
Christic Institute, and which has been at the
center of profoundly significant landmark legal cases for social
and environmental justice since the 1980's.
Radio Planet Watch is honored to host Daniel Sheehan's son, Lakota People's Law Project
Program Director Danny Paul Nelson. Nelson, who holds a BA in Political Theory from
Harvard and an MA in Social Science from the University of Chicago, speaks with
Planet Watch hosts Jordan and Goodman about the recent legal victory from
Standing Rock, and connections between indigenous rights and climate justice.
"Our work to prepare Chase's defense unveiled solid evidence of a
racially ­motivated criminal alliance between the oil companies and the
private military security industry (colluding with local, state, and
federal law enforcement) to deny Native Americans and their allies
their civil and treaty rights," said Danny Paul.
"Standing Rock focused the attention of the world on the importance of Native
sovereignty and the needs to protect water and resist climate change.
Chase's willingness to pursue a 'necessity' defense
has produced strong legal tools for future protesters."
Prior to the interview with Danny Paul on today's show, Planet Watch shared
an audio clip from a just ­released video, We Are Not Terrorists. In the video,
Iron Eyes and his team position their anti­-pipeline protest in the context of what they assert to be a growing threat posed to civil liberties,
embodied by the rise of anti­protest legislation and the burgeoning alliance between
the oil companies and the private military security industry.
The video is accompanied by an open letter to President Donald Trump.
Danny Paul exposes a dangerous trend has emerging in Trump's America:
The administration is opening Native American reservations and national monument lands
to fossil fuel extraction, and activists are being targeted by law enforcement
and treated like terrorists. Currently, 20 states have passed or are considering legislation
that would curtail citizen rights to protest environmental destruction and human rights violations.
Moving forward, Lakota People's Law Project Chief Counsel Daniel Sheehan
and the entire team will continue to strategically confront the fossil fuel industry
and their destructive agenda, which threatens our water, our planet, and the entire human family.
Positive steps forward now include the Green the Rez initiative.