Podcast: Play in new window | Download (Duration: 54:00 — 49.4MB) | Embed
Subscribe: Apple Podcasts | Android | Email | Google Podcasts | Stitcher | RSS | More
Life on Mars? Dr. Jr. R. Skok of the SETI Institute discusses Current and Upcoming Exploration and Research on MARS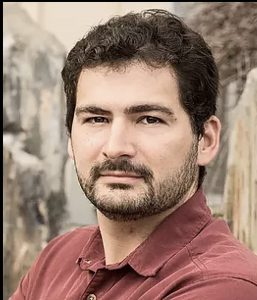 Dr. Skok, explorer and planetary scientist with SETI, earned his B.S. at Cornell University and his Ph.D. from  Brown in Geological Sciences. In the spring of 2017, he took part in an international scientific expedition to study the El Tatio geyser field in the Chilean Andes.
Dr. Skok has been studying deposits from hot spring and geyser systems throughout the world that closely resemble those on Mars, in order to understand what they mean for habitats and preservation of life here on Earth. Based on this work, Dr. Skok and his colleagues at SETI and NASA are planning future expeditions to search for life on Mars.
The evolution of life on Mars could be relevant to Climate Change studies on Planet Earth.
On this episode of Planet Watch, JR also talks about his Made of Mars project and his experiences exploring caves around the planet.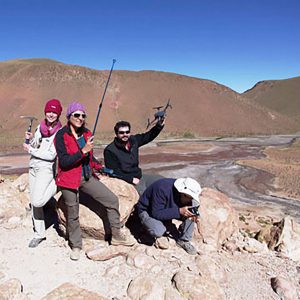 For more on current Mars research see previous Planet Watch episodes with Dr. Chris McKay and Dr. Carol Stoker.
Air Date: October 21, 2018 on KSCO radio station AM1080